TradMore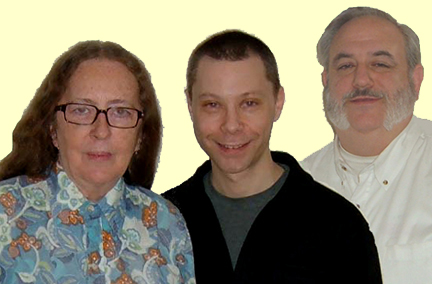 As their name suggests, TradMore draws from a variety of traditions plus contemporary songs that are rooted in those traditions and settings of poems by Rudyard Kipling and others.
David Kleiman is a multi-instrumentalist and singer, who also performs with Water Sign. He is the president of Heritage Muse, dedicated to publishing classic works of literature, history, folklore, and folk music.
A singer and arranger of traditional/roots music — sea songs and chanteys, gospel, blues, ballads, and worksongs — Ken SchatzKen Schatz performs regularly at folk music clubs, festivals, and concert venues.
Heather Wood was in the Young Tradition, "that most notable of English folk groups" (The Stage, U.K.), which toured extensively in the U.K., U.S., and Canada during the late sixties. She is the author of several songs.
TradMore's attitude to traditional music is that it should be enjoyed, and not enshrined.